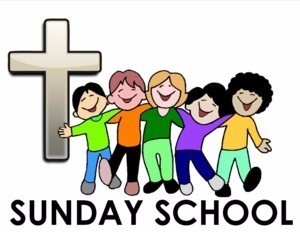 A Message from our Sunday School Director… The new Sunday School year is about to start. Last year our attendance for Sunday School was down to just 5 or less attending by spring. Parents please bring the children to Sunday School, as we as teachers are ready to teach them of God's love so that their faith may grow in our Lord and Savior Jesus Christ. VBS was a great success! Thank you to the parents and grandparents for bringing them every night. Thank you to all my helpers, Cheryl Knuth, Joan Drehmel, Amber Marion, Pastor Norton, Brenda Thompson, Dan Macco, Sylvia Meyer, Mary Reppe, Tess Frank, Amanda Kirkham, Deanna Haldeman, Sue Stephan, Steve and Angela (Glenz) Furler. Awesome teamwork!!!! Deb Prill.
Bethlehem Sunday School has classes for children ages 3 to grade 8 and also Adult Bible Study from 9:00 to 10:15am every Sunday. Visitors are always welcome. We use "Life in Christ" curriculum from CPH (Concordia Publishing House). This Spring quarter, the stories are from the book of John about Jesus' miracles. Weekly memory work is Bible verses and also from Luther's Small Catechism. An offering is taken each week.
Our church library is open during Sunday School for checkout. It is filled with religious books and DVD's for all ages. Come and see the interesting collection we have.